Today was bitterly cold as we walked the icy streets of Ulm, Germany to track down the Ulm Medieval Christmas Market.
Set on the banks of the Danube and open November 26-January 2, the market is a unique version of the traditional Christmas markets that fill the squares of cities across Germany, the Netherlands, and other countries in Europe.
You can still get piping hot mugs of spiced German Christmas wine (gluwine) and sizzling bratwurst, but all the vendors are decked out in medieval garb and you can watch them play period instruments, make candles, and hammer away at red hot metal in the blacksmith shop.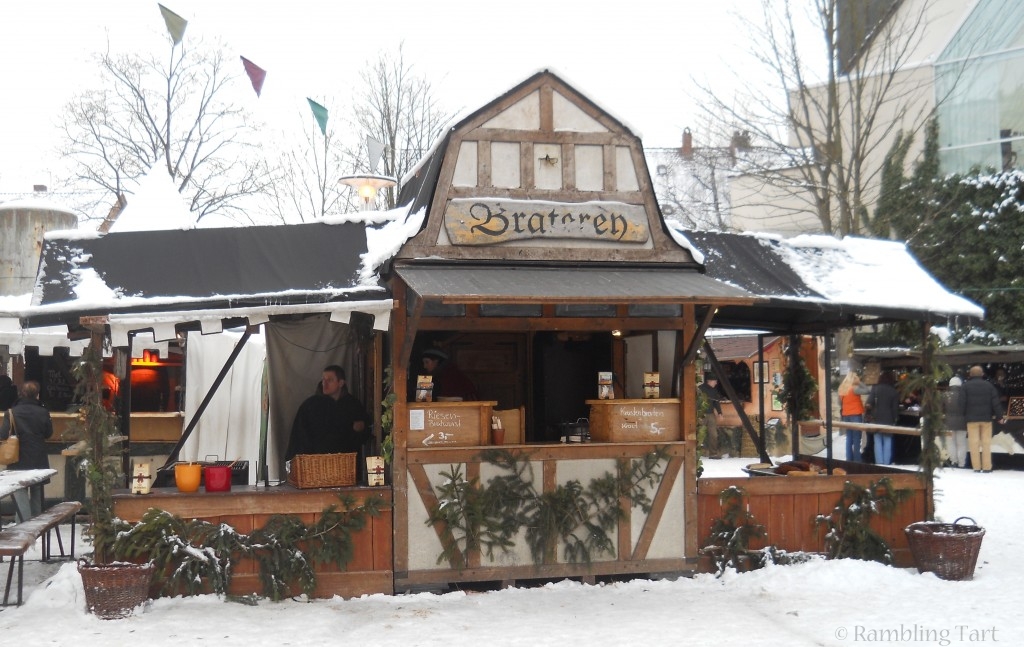 The vendor stalls hold a fascinating array of interesting items from handmade slippers, medieval dresses and intricate jewelry to hand-carved spoons, bowls, and lovely old-fashioned writing instruments.
We had a splendid time! The gluwine warmed us up beautifully and we had such fun perusing the stalls and finding little treasures to take home.
Soon it was time to drive back to my brother's house in Boblingen and we arrived just in time for the next snow storm to hit. 🙂