Good morning, dear ones! Have you had a nice weekend? All rested up and ready for a new week? I do hope so!
Mine was a beautifully cozy weekend, spent mostly indoors thanks to a cold front that brought rain, dark clouds and blustery winds. I loved it!!
Friday night I had a dinner/movie night with friends. We watched The Last Samurai and devoured plates piled with grilled kielbasa, sauerkraut, and Deb's amazing mashed potatoes.
Saturday I was deliciously lazy and gave myself the whole day off to rest and veg. It was marvelous! I read two books whilst tucked under a blanket with hot cups of tea at the ready, then went over to Mum and Dad's for coffee and a visit around the campfire. I love a campfire any time, but there's something especially nice about having one on a cold evening with chilly winds whipping the trees overhead and a cup of coffee with Baileys to warm the bones.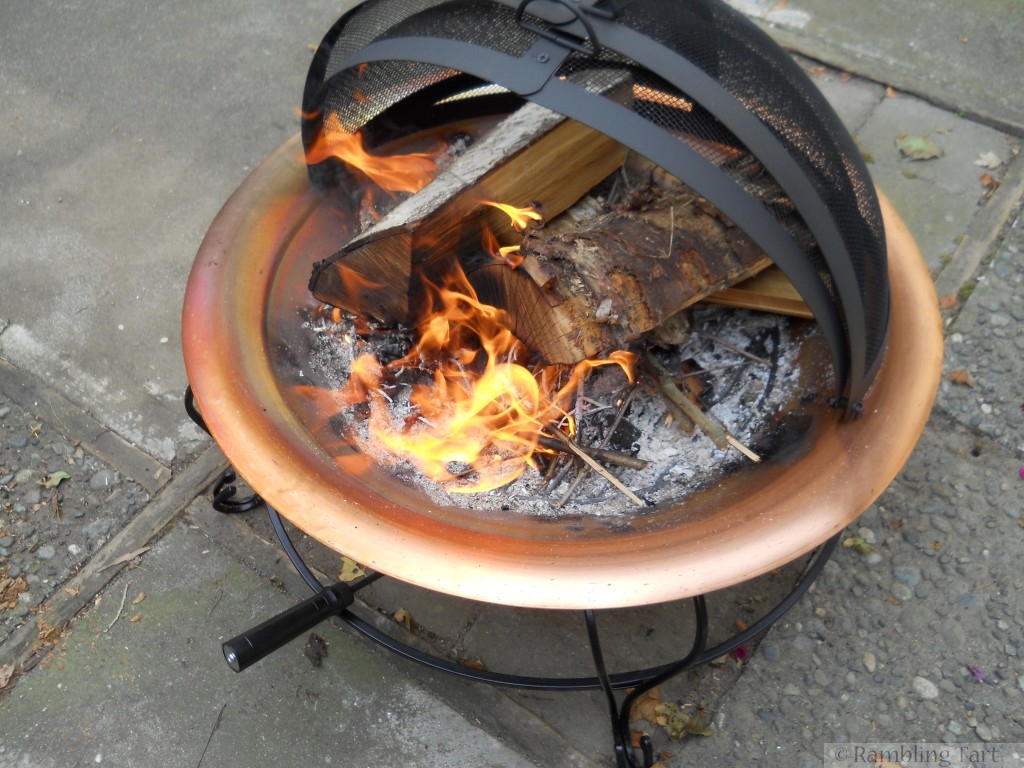 This weekend I was asked by the founder of Maple Syrup World if they could feature my Cherry Maple Tart on their website. I was honored and delighted!! You can view it here if you like: Rainier Cherry Tart with Maple Cream and Maple Crust.
Sunday afternoon I was overcome by a compulsion to cook like mad, and before I knew it my once clean kitchen was a delectable disaster! Mmm, sure smells good though! Green Chili Cilantro Chicken, Lemon Pecan Crusted Tilapia, and this sinfully cheesy dish: Baked Brussels Sprouts with Swiss Cheese Sauce. Boiled Brussels Sprouts are coated with a nutmeg-spiced cheese sauce and baked until beautifully browned. Such a decadently delicious way to eat this not always popular but oh so healthy vegetable.
What is your favorite memory from your weekend?
This is my contribution to Chaya's Meatless Mondays.
Baked Brussels Sprouts with Swiss Cheese Sauce
Ingredients:
2 Tbsp butter
2 Tbsp flour
1 cup milk
1/8 tsp grated nutmeg
salt and pepper to taste
1 cup grated Swiss Cheese
1/2 cup grated Swiss Cheese
Directions:
Preheat oven to 350 degrees F.
Bring pot of salted water to boil and cook Brussels Sprouts 6-8 minutes until tender. Remove to colander and drain.
In saucepan melt butter over medium heat. Stir in flour and keep stirring until mixture browns. Add milk and stir until mixture thickens. Add nutmeg, pepper, salt and first measure of cheese.
Quarter Brussels Sprouts and lay in buttered baking dish.
Pour cheese sauce over Brussels Sprouts, place in oven and bake 20 minutes.
Top with remaining measure of cheese. Place under broiler for 2-3 minutes or until cheese is golden brown. Serve immediately.