Good morning, dear ones! Summer has arrived in Washington at long last, and I'm a happy, happy girl. Up until now I've been wearing sundresses (and sweaters!!) in defiance of the weather. Now I get to wear them in celebration of it!!!
Every day going to and from work I pass the most beeyootiful ditches absolutely chock full of wildflowers. Every day I think, "I really need to stop and take pictures" and every day I don't. Finally this weekend I roused myself out of bed and took a cloudy morning stroll along those lovely ditches.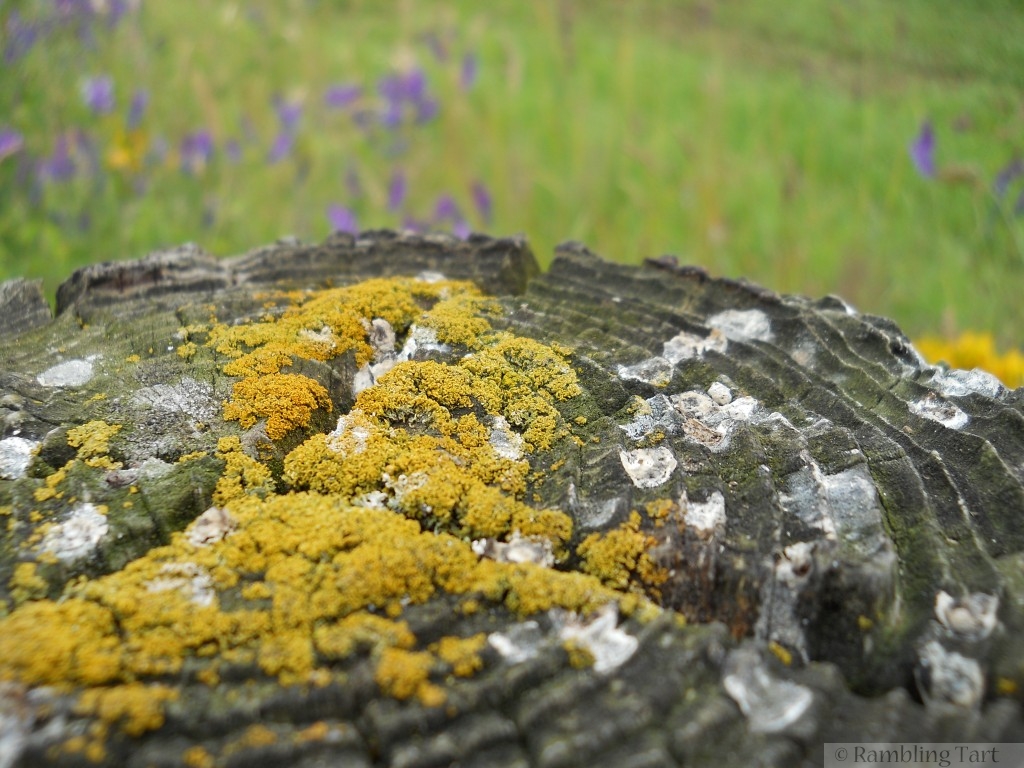 Seeing those cheery daisies and frothy Queen Anne's Lace among the waving grasses was pure bliss and brought back warm, happy feelings from my childhood days gallivanting over the windswept prairies of Alberta, Canada. What things in nature remind you of your childhood?
After that delightful amble I headed back home started my weekend blitz cooking. I try to do all my cooking on the weekend, big batches of curries and soups, large tarts and flavorful salads, hot cereals and banana bread, then divide everything into plastic containers that I freeze or chill until needed. By the end my kitchen is a horrendous mess and I'm rather frazzled, but I sure love opening my fridge the rest of the week knowing I have something good waiting for me when I'm too tired to think at the end of a long day.
This weekend my favorite dish is Green Chili Cilantro Chicken, a marvelously flavorful dish with a heavenly sauce made of yogurt, fire-roasted tomatoes, lemon, mild green chilies, ginger, garlic, and a whole whack-load of fresh cilantro. It's one of those dishes that is, ahem, ugly, but ohhh, does it taste good!
It's easy as a wink too, which I absolutely love. All the sauce bits are pureed so there's almost no chopping required, and everything is cooked in the same pot. Perfect. I serve mine over Bhutanese Red rice, but it also goes beautifully scooped up with fresh whole-grain naan or pita.
Cilantro Chicken
4 inch piece of ginger, peeled and coarsely chunked
6 large garlic cloves, peeled and coarsely chunked
1 tsp salt
2 tsp fresh lemon juice
4 boneless, skinless chicken breasts, cut in two
2/3 cup fire-roasted diced tomatoes (or 1 medium tomato, diced)
3 cups fresh cilantro leaves and small stems
1 small can diced mild chilies (or 2-3 fresh hot chilies, chopped)
1 tsp tomato paste
3 Tbsp olive oil
1 cup plain yogurt
Directions:
Puree ginger, garlic, 1/2 tsp salt, lemon juice and 2 Tbsp water in blender or food processor.
Place chicken in glass bowl, pour over ginger mixture and stir to coat. Let sit covered in refrigerator for 1-24 hours.
Puree tomato, cilantro, chilies, tomato paste, remaining salt, and 2 Tbsp water.
Heat oil in pot over high heat. When hot, add chicken and marinade and cook, stirring often, about 10 minutes or until chicken is browned.
Add tomato mixture and cook, stirring often, another 10 minutes.
Add yogurt and cook, stirring often, about 5 minutes.
Serve over rice or with whole-grain naan.