Good morning, luvs! I'm writing to you from sopping wet Australia. I don't think I've ever seen so much rain in my life – and I live in Washington! In a few minutes I'm going to go hiking in spite of the wet and hope to get some pictures for you. 🙂
———————–
After a scrumptious breakfast my first morning in Fiji, I decided a ramble was in order. I only had one day there and wanted to make the most of it, so I grabbed my camera and walked out to the beach, keeping a wary eye on the black storm clouds rolling ever closer.
I love the beach at Sonaisali Island Resort. While there are portions of white sand (see below) the real beach is a gorgeous, silky soft black sand with ribbons of gold that glisten as the waves roll in and out. I walked up and down the beach, the warm salt water and soft sand pure therapy to my feet still sore from tramping all over the Netherlands and Germany.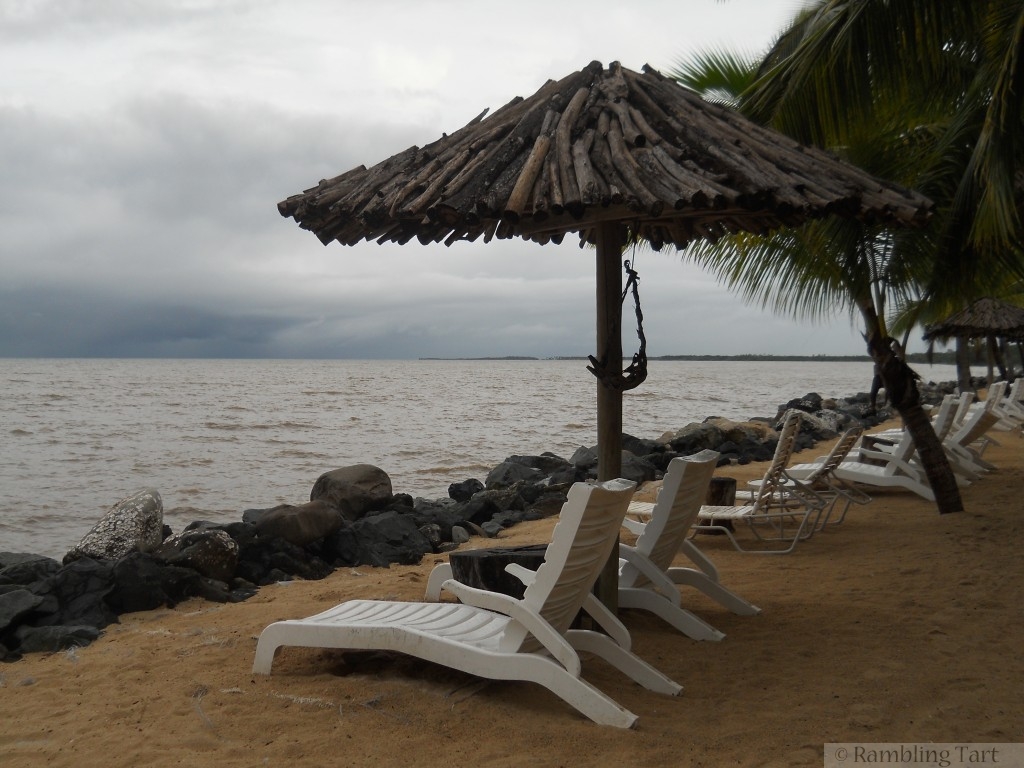 It was such a peaceful outing and I felt the stress ease out of me with each crash of the waves and gust of warm, salty air. Soon the rain arrived, falling gently at first, more like a fine mist than a downpour, but then the heavens opened and it fell in sheets, drenching me to the skin. It was so warm I didn't mind a bit, and continued to wander through palm groves, eventually making my way back to my cabin where I sat on the porch and enjoyed the torrent.
A bit later I went for another walk and tomorrow I'll tell you all about my discoveries. 🙂