Good morning, dear folks. 🙂 I actually awoke without an alarm clock this morning! That always makes me happy.
How was your week? Were you busy as all get out? On vacation? Just taking it easy? I hope it's been good no matter what you've been up to.
It's been a week of good changes for me, clearing out projects and responsibilities that were weighing me down and keeping me from the work I'm really good at and love. I've been studying Time Management over the past few weeks and although I've only been implementing one little thing at a time, I feel like great, heavy burdens have been lifted. What is your favorite time management tip that helps you get your most important things done?
I've taken on some new responsibilities too, fun and interesting ones that let me be creative and innovative and stretch me quite scarily at times. I love it!
I've been a bit of a hermit this week, taking time to rest and go for walks, sit outside and read in the sun, have good chats with my brothers and family, it's been a good week. My frazzled, overwhelmed self is feeling settled, focused, loved and loving, and it feels good.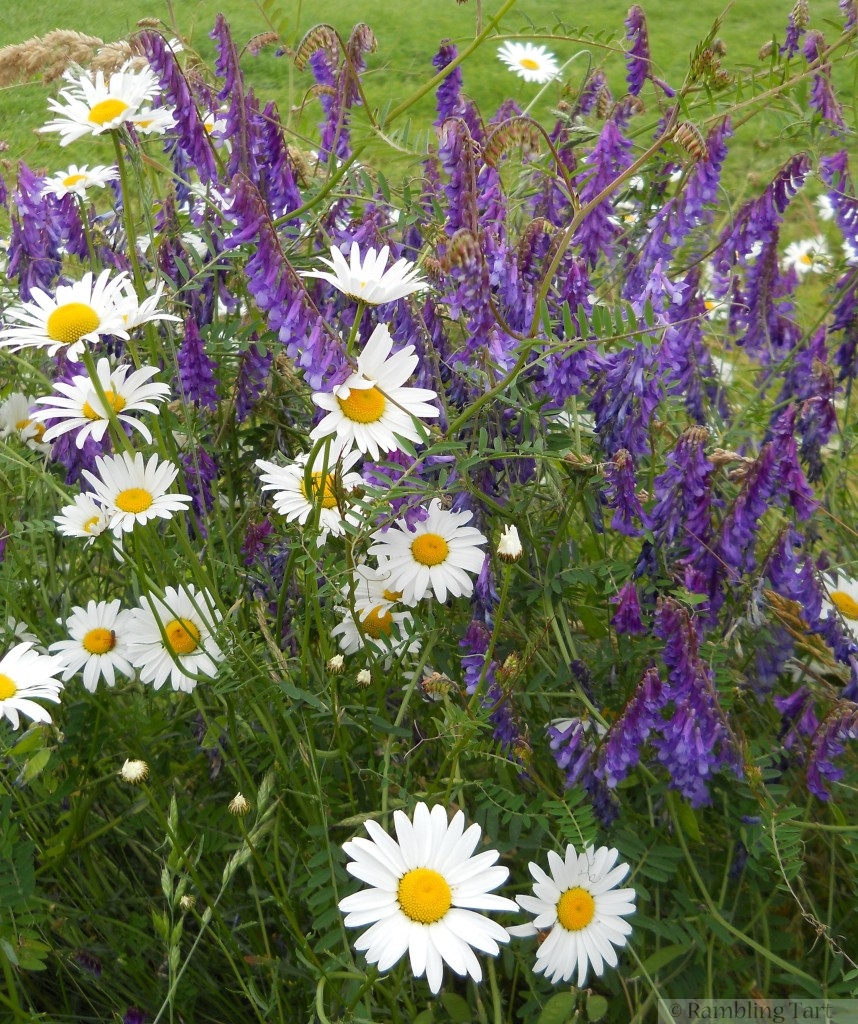 As I wrote yesterday, I've been eating leftovers a LOT this week! I don't mind a bit because they've been so delish, like this Red Potato Salad with Mint, Goat Cheese and Toasted Pine Nuts. I had made it years ago and liked it so much, so I pulled out all my recipe files and rifled through them until I found it. Hooray! It tastes just as good a day or two down the road as the first day, and that suits my schedule just dandy.
Last night I was one tired lassie, so I sat out on the grass with this lovely Cherry Lime Cooler and sipped until the sun disappeared. Then I retired to my favorite comfy chair and finished it off. Such a light and refreshing thing to have at the end of a piping hot day.
Tonight I head down to Seattle to have dinner with dear friends up from California – it will be so good to see them! Then I get to stay with my youngest bro and sis-in-law and have jolly chats and hearty laughs before heading home again. I'm so excited!!!
Wishing you a beautiful weekend with people you love and who love you back. 🙂
This is my contribution to Myscha's Happy Hour Friday.
Red Potatoes with Goat Cheese, Pine Nuts and Mint
Ingredients:
2 pounds red potatoes, diced into 1/2″ chunks
2 tsp kosher salt
1/3 cup olive oil
ground pepper
3/4 cup crumbled goat cheese
1/2 cup pine nuts, toasted
1/4 cup red onion, thinly sliced or scallions, thinly sliced
3 Tbsp julinned mint leaves
Directions:
Add potatoes to pot and cover with 2-inches water. Add salt and bring to boil. Simmer covered for 15 minutes or until tender.
Drain and place in bowl. Immediately add olive oil, salt and pepper, toss to coat. Let cool.
Add remaining ingredients and toss gently. Serve at room temperature.
Cherry Lime Cooler
(Serves 1)
Ingredients:
1/2 cup Riesling, chilled
1 cup seltzer water, chilled
6 fresh Rainier cherries, pitted and mashed but still intact
1/2 lime, juiced
Directions:
Combine all ingredients, pour into glass and serve immediately on a hot summer's eve.