It had been a trying night for Lucy and Susan. They had clung together in the darkness as their beloved Aslan surrendered himself to the White Witch at the Stone Table. Tears coursed down their cheeks and sobs choked their throats as they covered their eyes while the horde of hideous creatures joined the White Witch in torturing, humiliating, and killing the magnificent lion.
When the murderers left they crept to Aslan's side, kissed his beloved face, stroked his beautiful fur and cried until there were no tears left.
All seemed utterly, hopelessly lost.
The night grew desperately cold, but still they lingered. They watched in horror as mice clambered over Aslan's body then their eyes widened as they realized the tiny creatures were gnawing the ropes that bound him. The hours passed, the sky began to lighten, and as they got up to pace and get the blood flowing to their stiff limbs, an almighty crack startled them. The Stone Table was split down the middle and Aslan was gone.
They had just begun to grieve this new calamity when a great voice resounded behind them. There stood Aslan, his golden mane glowing in the light of the rising sun. The girls threw their arms around him and peppered him with kisses. Soon they were running around the hilltop, laughing and wrestling, rolling and chasing, until Aslan drew himself up, urged the girls to plug their ears, and let out a massive roar that bent the trees in its ferocity.
Then the girls clambered onto his great, strong back, tangled their fingers in his soft mane and held on for dear life as Aslan took them on a glorious ride threading forests, leaping streams, cavorting around waterfalls, running through meadows, over hills and valleys until at last they arrived at the dark, brooding castle of the White Witch.
Susan and Lucy watched in delight as Aslan breathed life into all the poor creatures who had been turned into stone. A merry reunion took place when dear Mr. Tumnus awakened from his stony slumber. But they had no time to linger, as soon as they were ready Aslan lead the crowd of giants and centaurs, unicorns and dwarfs to the great battlefield where true Narnians were fighting for their lives.
It was a horrendous battle. Stone figures dotted the scene and everywhere the clashing of swords mingled with cries of pain and triumph. The girls slid off Aslan's back and he tore into the melee with a mighty roar and threw himself at the White Witch, crushing her beneath him. As the evil woman fell the battle turned and within moments it was finished.
It was a costly victory. Many lay dead or wounded, among them Edmund. In his brave attack on the White Witch he had been badly hurt and lay bleeding, gasping, his face a sickly green. Aslan reminded Lucy of her cordial and she administered healing drops to as many as she could. When she returned Edmund was healed, standing tall and strong again.
That night they slept where they were, utterly exhausted from the events of the day.
I love how the next morning they awoke to find food prepared for them by Aslan, a "fine high tea." It makes me smile to think of him bustling about while they slept, make sure they rested soundly while he brewed tea, and filled platters with scones, sandwiches and cakes. I knew he loved them.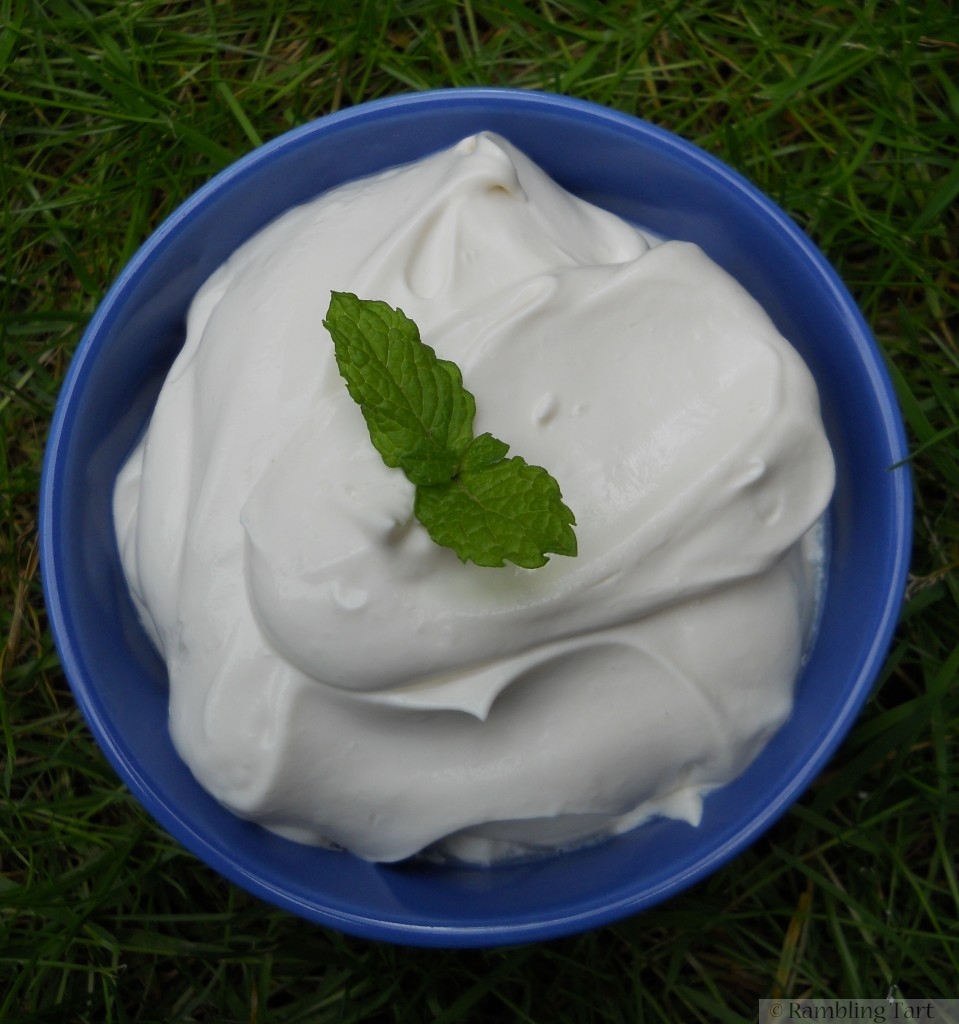 I had my own Narnian High Tea this week, accompanied by my dear friend Nicole. We sipped sweet orange tea and chatted comfortably while we ate salmon dill sandwiches on blue cheese pepper bread, mint cucumber sandwiches on wheat, and almond scones slathered with lime curd, topped with whiskey cream and sprinkled with fresh blueberries.
It truly was a fine tea.
Almond Scones
Ingredients:
2 cups whole wheat flour
1 Tbsp ground almonds
1 Tbsp sugar
1 tsp salt
4 tsp baking powder
1/2 cup butter-flavored shortening
2/3 cup coconut milk
1 egg
1 tsp vanilla
1 egg
1 Tbsp raw sugar
Directions:
Preheat oven to 450 degrees F
Combine first five ingredients, sift if necessary.
Blend in shortening until mixture resembles coarse crumbs.
Stir coconut milk, egg and vanilla together. Add to dry mixture and toss with fork until moistened.
Lightly mix dough until it holds together.
Pat into circle 1/2 inch thick. Cut into wedges.
Beat second egg and brush on tops of scones. Sprinkle with raw sugar.
Bake for 10-12 minutes until golden.
Whiskey Cream
Ingredients:
1 cup heavy cream
1 cup sour cream
1/4 cup Bailey's or other Irish Cream Whiskey
1 Tbsp agave syrup
Directions:
Combine all ingredients and blend until stiff but spreadable.