The first time I went to Hungary I was smitten. Not just by the stunning buildings and history of Budapest, but by the incredible beauty of the countryside in Spring. I remember stopping our car on a mountain top and getting out to stretch our legs. Our jaws dropped as we turned to see the forest floor carpeted with wildflowers glowing like a fairyland in the morning light.
Needless to say, when I heard about the Hungarian Farm Stay and Budapest Tour being led this May by our good friends,  Shirley and Joe Puruczki, I had to tell you all about in case some of you might be able to join them on this fantastic adventure and explore this beautiful country in Spring.
Shirley and Joe were among the first people I met when I arrived in Australia and we hit it off right away, talking for hours about travel and food and good books and, of course, goats. They sold us the start of our beautiful herd and have been an invaluable resource as I've morphed from knowing nothing about goats to managing our 40-acre farm.
Between them Joe and Shirley have lived in Hungary, Canada and Australia. They know a lot about international travel and tourism and it shows in the details of this trip. I especially like how they've combined the best of Hungarian city and country living to give their guests a real taste of life in Hungary.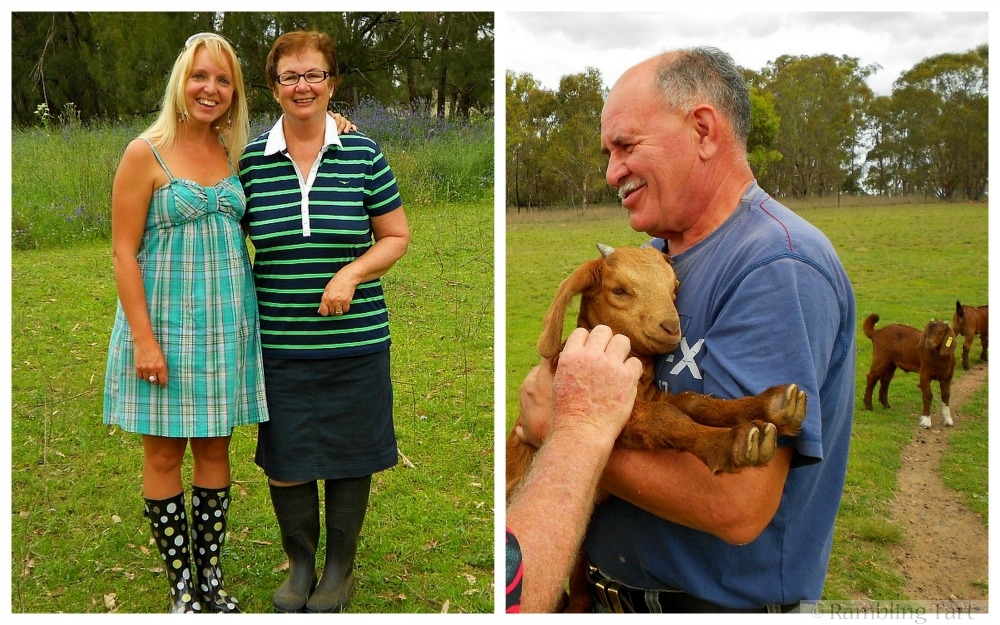 The two-week tour leaves from Brisbane, Australia on May 25th (but people are welcome to join the tour in Budapest for a lower rate) and returns on June 8th with an overnight layover in Hong Kong for some last minute exploring, shopping, or catching up on sleep.
The first four days of the tour will be spent exploring Budapest, one of the most beautiful cities in Europe.
Guests are free to roam at their leisure, taking in historic architecture, great shopping and the dazzling lights of the city at night. They will also be treated to a Folklore Evening Tour with traditional food and entertainment and a Danube River Tour.
After experiencing the delights of Hungary's capital city, guests will head south through old towns and ancient villages to a farm-stay resort in an idyllic country setting. For six days this oasis will be home base, a retreat that specializes in Hungarian food and wine, hospitality and leisure activities such as use of the traditional sauna.
Day trips include the therapeutic mineral hot springs in Kiskunhalas, a market day in nearby Serbia, tours of historic castles, museums, art galleries, wineries and even the Mercedes Benz factory. Every step of the itinerary has been planned to the last detail by travel professionals to create a stress-free and inspiring holiday.
Anyone signing up for this trip who mentions my name or website will receive a basket full of Hungarian specialties when they arrive in Budapest. 🙂
If you are interested in joining this tour to Hungary, please contact Shirley or Joe:
info@besthungarianholidays.com.au
http://besthungarianholidays.com.au/
07 4661 8672
If you are in Southern Queensland and would like to meet Joe and Shirley and learn more about the trip, they are hosting a coffee information night at the Warwick Public Library Meeting Room this Wednesday (Feb. 19) at 5:30 p.m.
Have you ever been to Hungary? I'd love to hear about your experiences. xo