Hi dear ones!
I was overjoyed to drive home from work this evening in full blown glorious sunshine!! I got home and pulled open my blinds, letting every spare bit of that sun into my house.  Oh, it was so lovely! I closed my eyes and smiled in sheer bliss at the warmth and cheer of it.
I'm not doing so well these days. The Ecoli is knocking the stuffings out of me and I just can't seem to get better. I do have a cry now and then, it hurts so bad, but I'm plugging along and finding things to make me smile.
Like the blood orange tart I made that somehow turned garishly, marvelously purple.
Randomly winning 250 packages of crackers. (Makes me laugh when I think of it. Most people win trips or shopping sprees. I win an obscene amount of crackers. :-))
Crammed on the couch with my friends as we each told our own story about our very favorite sunset.
Dressing like Pippi Longstocking because it's so darn cheerful.
Tonight though, I'm most happy about sunshine, and how it makes everything better.
It made my mango juice look like a golden elixir.
Turned my pillow cover into a dazzling thing fit for a princess.
And made my book extra-specially interesting to read.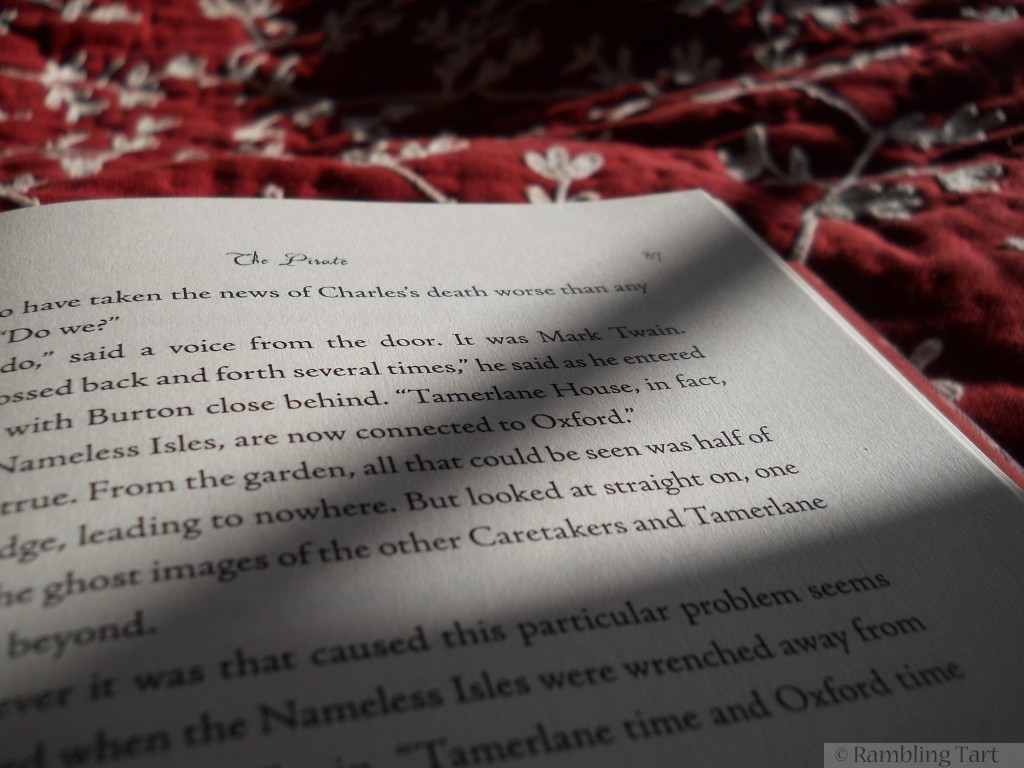 Most of all though, it made me happy as it flooded my room with light and warmth. I tucked my aching self in bed and had the best rest I've had in ages.
What made you smile today?
PS – I recently interviewed my grandparents about their adventures immigrating from Denmark to Canada by boat in the 1950's. I wrote an article and it is now published at The Travel Belles. Click Here to read their story.