Good morning, dear ones! How was your weekend? Mine was beautiful, albeit not quite what I had anticipated.
Friday evening I had grand plans of sorting clothes, unpacking boxes, revamping my whole apartment, but then I awoke Saturday with sore throat, aches and a fever, and all those bustling plans went straight out the window. They were replaced by cozy hours spent wrapped in a blanket in my armchair, sipping cup after cup of tea and hot lemon water as I read books, napped, and worked on updating my blog and other areas of my online life.
You may notice a few changes along the right side of my blog, including links where you can connect with me on Facebook, Twitter, Flickr and LinkedIn. If you're a travel blogger or would like to be one, you might be interested in joining Travel Bloggers Unite – a great place to meet other travel bloggers and learn all kinds of tips and ideas for business, marketing and travel blogging.
I've also created two new albums on Rambling Tart's Facebook page just for you! The albums are Friend Travel and Friend Food. They are the places where you can share YOUR travel or food photos. I'd love to see your scrumptious creations and your favorite spots from your jaunts. 🙂 Let me know if you have any trouble uploading your photos and descriptions. 🙂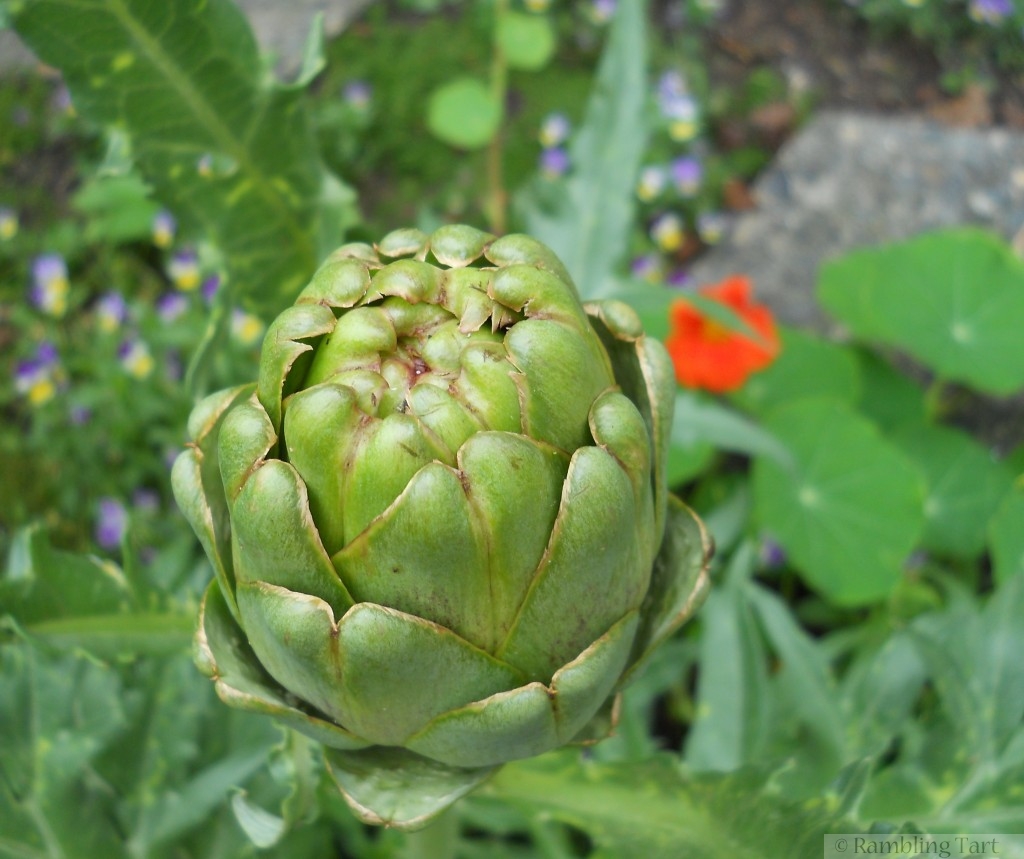 I've been eating very healthy this weekend trying to get better. Well, except for the brownie I had tonight, but we won't think about that. My favorite dish of the weekend was an experiment that thankfully turned out well. I chopped up a head of bok choy and sauteed it in sesame oil with a whole lot of garlic and fresh ginger, then added a couple tablespoons of soy sauce and topped it off with pine nuts toasted in sesame oil. Mmm, mmm!! Packed with flavor yet so healthy, this is one dish I devoured.
What is your favorite food memory from this weekend?
This is my contribution to Chaya's Meatless Mondays. Click here to view a whole slew of delicious vegetarian recipes.
Bok Choy with Sesame Toasted Pine Nuts
(Serves 4 as side dish, 2 as main dish)
Ingredients:
1 Tbsp sesame oil
1/2 cup pine nuts
2 Tbsp sesame oil
3-4″ piece ginger, peeled and minced
5-6 cloves garlic, peeled and minced
1 head bok choy, chopped in 1″ pieces
2 Tbsp soy sauce
Directions:
Heat first portion of sesame oil in skillet over medium-high heat. Add pine nuts and cook, stirring often, until toasted. Remove from heat and let cool.
Heat second portion of sesame oil in skillet and add ginger and garlic. Cook over medium-high heat 1-2 minutes.
Add bok choy and cook until soft, stirring often, 4-6 minutes.
Remove from heat.
Stir in soy sauce, pour into serving dish and top with toasted pine nuts.