Good morning, dear ones! I'm still basking in the glow of two marvy days spent with my folks, brother and sis-in-law.  It was SO good to be with them.
I started my Saturday morning with comfort food: fried potatoes with sausage, caramelized onions and ripe cherry tomatoes.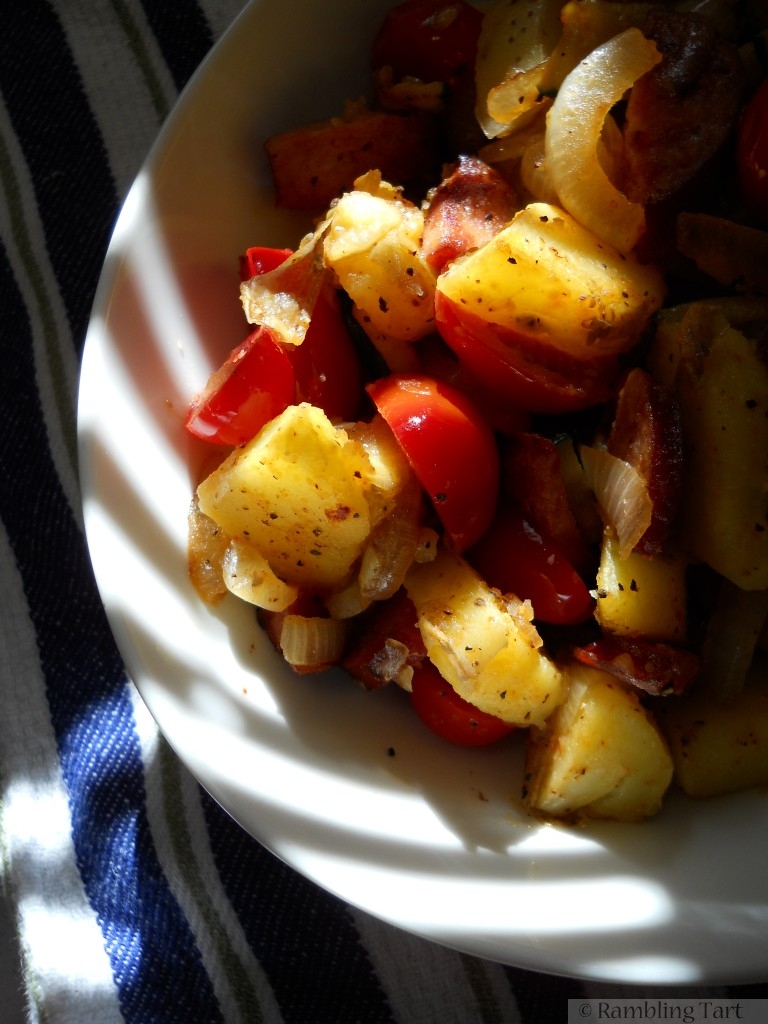 Saturday night my ever-present pain decided to give me a reprieve – hooray! – so I was able to go out for dinner where Dad treated us all to fabulous German food: Schnitzel, red cabbage, fried potatoes, steaks, spaetzel. Mmm, everything was marvelous.
Then we went back to Mum and Dad's place and Mum built a fire outside and we all huddled close telling stories and roasting marshmallows and laughing ourselves sick. We had such a great time and parted that night with squeezy hugs and resolutions to get campfires in all our backyards. They really are the most wonderful things.