Happy Monday, dear ones!  How was your weekend? You inspired me with your "simple pleasures" on Friday, and I hope you each found time to indulge in at least one thing that made you happy.
My weekend was a lovely hodgepodge of solitude and company, sunshine and gray skies, rest and hustle.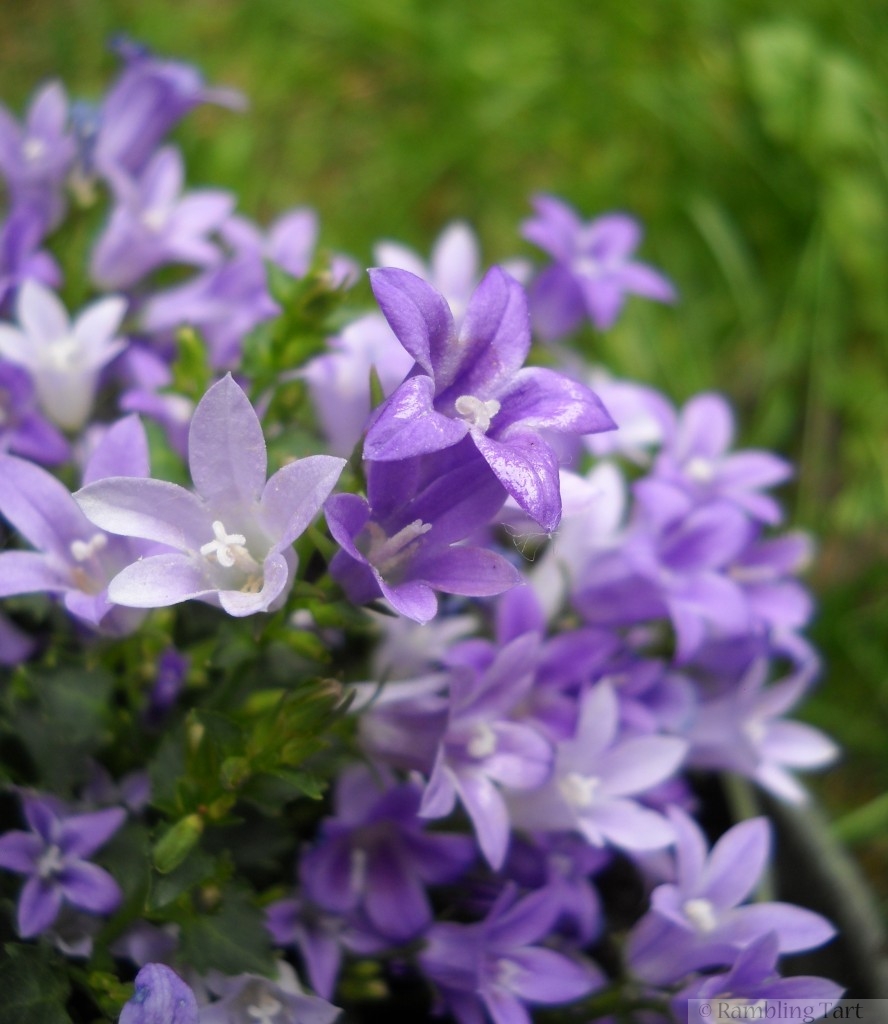 Friday night was grand fun with a jolly Classic Movie Night with a gang of dear friends. We popped corn and settled in to watch that hilarious John Wayne classic, "The Quiet Man." I grinned all over again when I found this collection of Memorable Quotes from the movie.
Saturday dawned gloriously sunny and I slept in luxuriously. The rest of  the day was spent with beloved rellies. We had such fun exploring our favorite discount stores and emerging with all sorts of treasures. I was especially excited about all the new herbs, soil, and containers I found, and had such fun expanding my little garden with English thyme, variegated sage, spearmint and all sorts of lettuces.
I kept my food simple but delicious this weekend, drawing from my herb garden for inspiration. With fresh basil and gorgeous tomatoes at hand, I could think of nothing better than grainy bread spread with pesto and topped with diced tomatoes tossed with garlic, olive oil, and sea salt. Mmm. 🙂
I was tempted to be overwhelmed today, my mind racing with all the things on my to-do list, but decided that stressing out was not a good option. So I thought through everything and reckoned that papers could be sorted another day, vacuuming could wait, and learning how to use Adobe Elements could definitely be bumped down the list. Instead I had a beautiful day of puttering: cooking interesting things for my lunches, reading a good book in a puddle of sunshine on my bed, taking a nap on the creek bank. It was just what I needed and I feel ready to face a new week with a rested, happy me.
What is one thing you're looking forward to this week, luvs?